About Us
SouthernLife Church is a contemporary, Bible-believing, Christ-centred, Holy Spirit dependent body of believers based in Moruya, NSW. We are committed to helping and encouraging one another to discover and actively pursue our calling and gifting in Christ, whether in the church, the market place or the mission field, in order to fulfil the Great Commission and bring glory God in Heaven.
Our Vision

Click here to read our vision: 'The church that we see'
Our Leadership Structure
Under the direction of Lead Pastors, Marty and Maureen Woodward, SouthernLife Church is fully dedicated to the principle of gifted team leadership. We recognise that Jesus Christ has given to the church apostles, prophets, evangelists, pastors and teachers for the equipping of believers for the work of the gospel. Success in fulfilling this mission is not the product of a singular gifted person, but the sum of the whole team working together as one, motivated by the enduring love of Christ for His church and the people of this world.
© SouthernLife Church 2837 Princes Highway Moruya NSW 2537
SouthernLife is a member church of

Bethesda Ministries International
Coming Up at SouthernLife
9
9 March 2019
ANDREW IRONSIDE will be speaking at our first 'Night Fire' for 2019. Saturday Night at 7pm. Cafe opens at 6pm for coffee and fellowship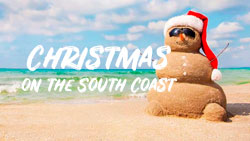 Contact us